A new website called Doncaster Works has been launched to provide people and businesses with everything they need to know about work, skills and enterprise.
Coordinated by Doncaster Council's Skills and Enterprise Team, Doncaster Works will become a one-stop resource for jobs and career opportunities.
Doncaster Works will promote job vacancies and apprenticeship opportunities, the available training needed to support business and individuals and offer essential advice for people wanting to become self-employed and start up their own business.
It will also highlight new developments taking place in Doncaster like iPort and the J5M18 Unity project and provide information on companies locating to the borough.
Doncaster Works will work closely with partners including Job Centre Plus and will complement work of Business Doncaster which focuses on inward investment and company growth.
Businesses and partners can post their vacancies and opportunities on the website for free. These adverts will also be promoted proactively on social media and to partners including local schools and colleges who may have appropriate candidates.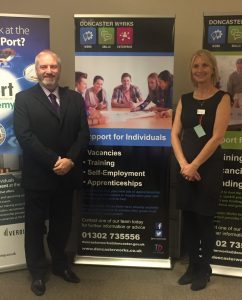 Councillor Bill Mordue, Cabinet Member for Business, Skills and Economic Development, said: "Doncaster Works will provide information on current vacancies, upcoming opportunities, new developments that are going to take place and offer guidance on everything from how to apply for an apprenticeship to starting your own business."
"I urge businesses to tap into this free resource and encourage anyone wanting to take their first career steps or looking for a change of direction to regularly visit: www.doncasterworks.co.uk to get all the latest news and see the current opportunities."
For more information visit www.doncasterworks.co.uk
Individuals and business can also email doncasterworks@doncaster.gov.uk or call (01302) 735556